Pottery Classes in Vancouver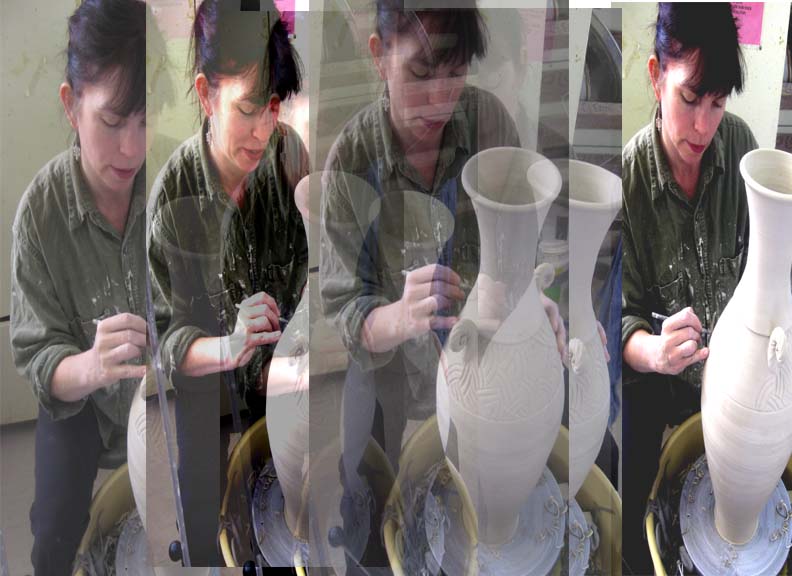 I teach several classes each week in Vancouver and Burnaby.
Classes cover wheel-throwing, some hand-building, decoration techniques and glazing. Beginners are welcome, but classes are also appropriate for more advanced students.
Listed below are the days, times and locations where I teach.
West Point Grey Community Centre (Aberthau)
Monday 9am-12pm,
Thursday 7pm-10pm,
Saturday 10am-1pm
4397 West 2nd Avenue
Vancouver, BC V6R 1K4
(604) 257-8140
wpgcc@vancouver.ca
West End Community Centre
Tuesday 6:45pm-9:45pm
870 Denman St
(604) 257-8333
Shadbolt Centre for the Arts
Wednesday 7pm-10pm
6450 Deer Lake Ave
Burnaby, BC V5G2J3
(604) 291-6864
http://www.burnaby.ca/online/webreg.html
Teaching Philosophy:
I believe in a hands-on approach to learning to make pots. I feel direct experience is the best teacher, so I encourage students to get dirty right away. I do several demonstrations per class, and am very open to suggestions from students. I try to keep out of people's way, while being there to keep an eye on their progress and am ready to step up to assist, as soon as I see a problem or am asked for help. The main objective in my classes is to have fun, get creative, and to hopefully bring home some beautiful hand-made pots.